This is the fifth part in a series highlighting my favorite recommendations for couples dreaming of a romantic honeymoon in an overwater bungalow. From the French Polynesia to the Maldives, stay tuned for even more overwater bungalow goodness coming soon!
The French Polynesia and Maldives are natural considerations for couples who want to honeymoon in an overwater bungalow. Tahiti is where the iconic accommodation was conceived and, thousands of miles away, the Maldives houses 60 percent of the world's overwater bungalows.
Given the travel time required to reach either destination though, is all hope lost for couples who have their heart set on celebrating the start of their happily-ever-after in an overwater bungalow but want to avoid a full day of travel?
Never.
Enter: Palafitos at El Dorado Maroma in Mexico!
Located on one of the top beaches in the Caribbean, the Palafitos at El Dorado Maroma offers a luxe honeymoon experience that couples in the United States can reach nonstop in less than three hours from most major cities.
Resort: Palafitos at El Dorado Maroma
Location: Maroma Beach in the Riviera Maya
Resort size: 30 overwater bungalows (the Palafitos are in a private area of the 157-suite El Dorado Maroma resort)
How to get to the Palafitos: After arriving at Cancun International Airport in Mexico, the Palafitos are about an hour-drive from Cancun.
Overwater bungalow options: Choose between the Overwater Bungalow and Elite Overwater Bungalow, with the main difference being the Elite accommodations are located at the very end of the pier for prime ocean views and come with a dedicated butler. Regardless, all bungalows feature:
Glass bottom floors

Private infinity pool

Direct ladder access to the ocean

Romantic Aguas del Amor™outdoor shower

Indoor relaxing hot tub for two

Oversized deck with wooden lounge chairs

Exclusive beach beds

24-hour room service

Customized beach picnics

Breakfast served in your bungalow daily

Dressing service before dinner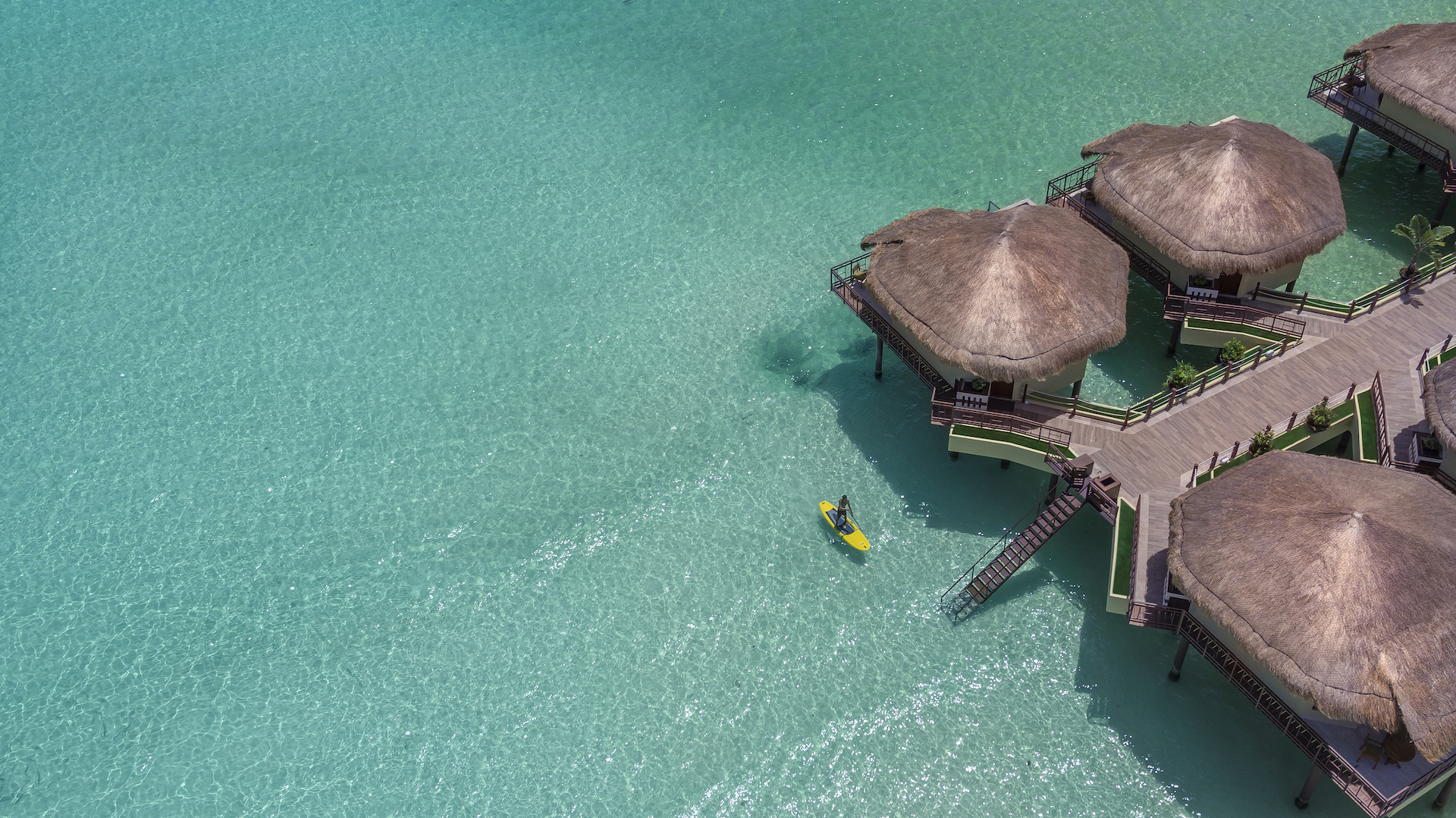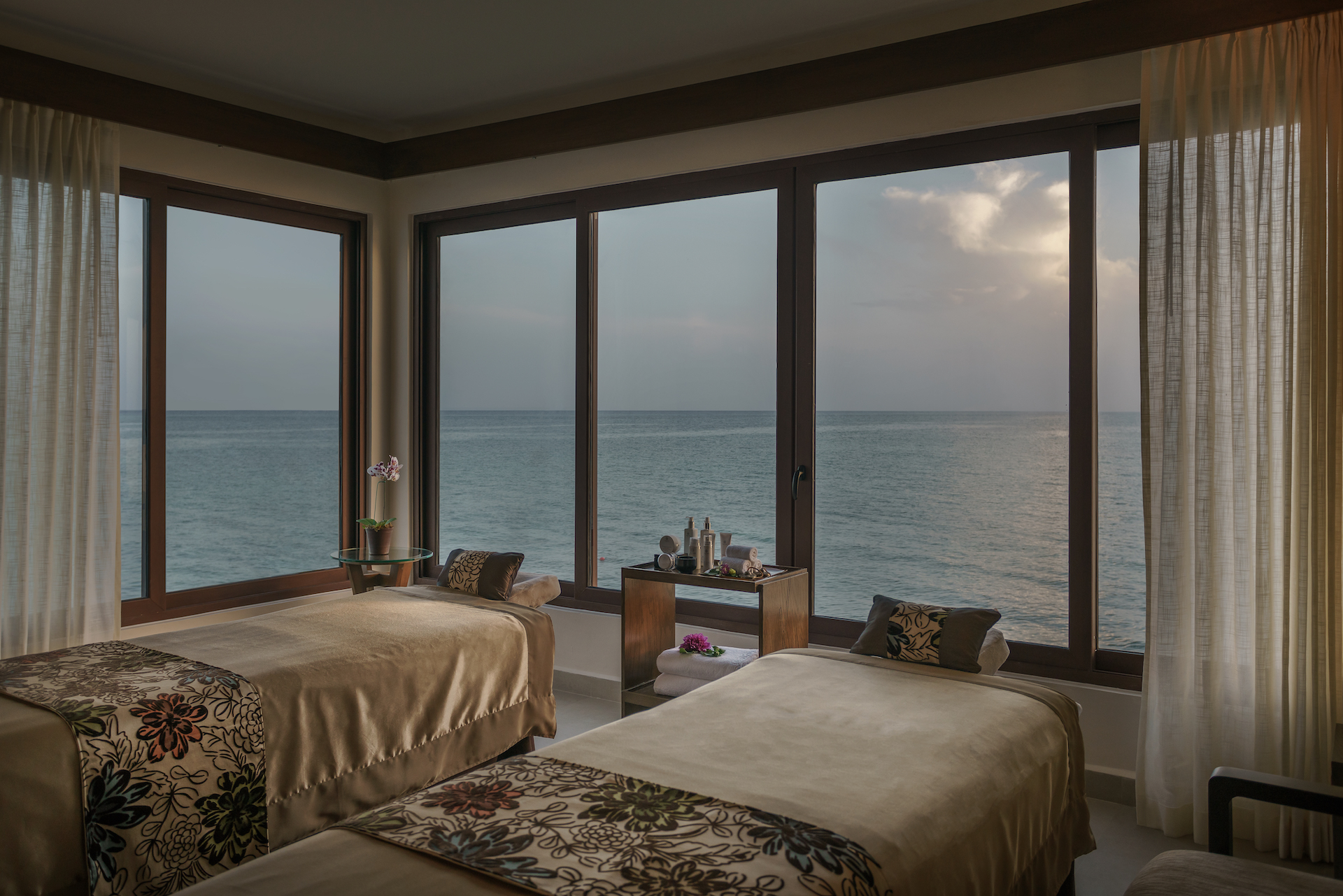 Still looking for your perfect honeymoon destination?
No sweat. I've got 15 questions prepped that every couple should ask before they start planning the most important vacay of their life.